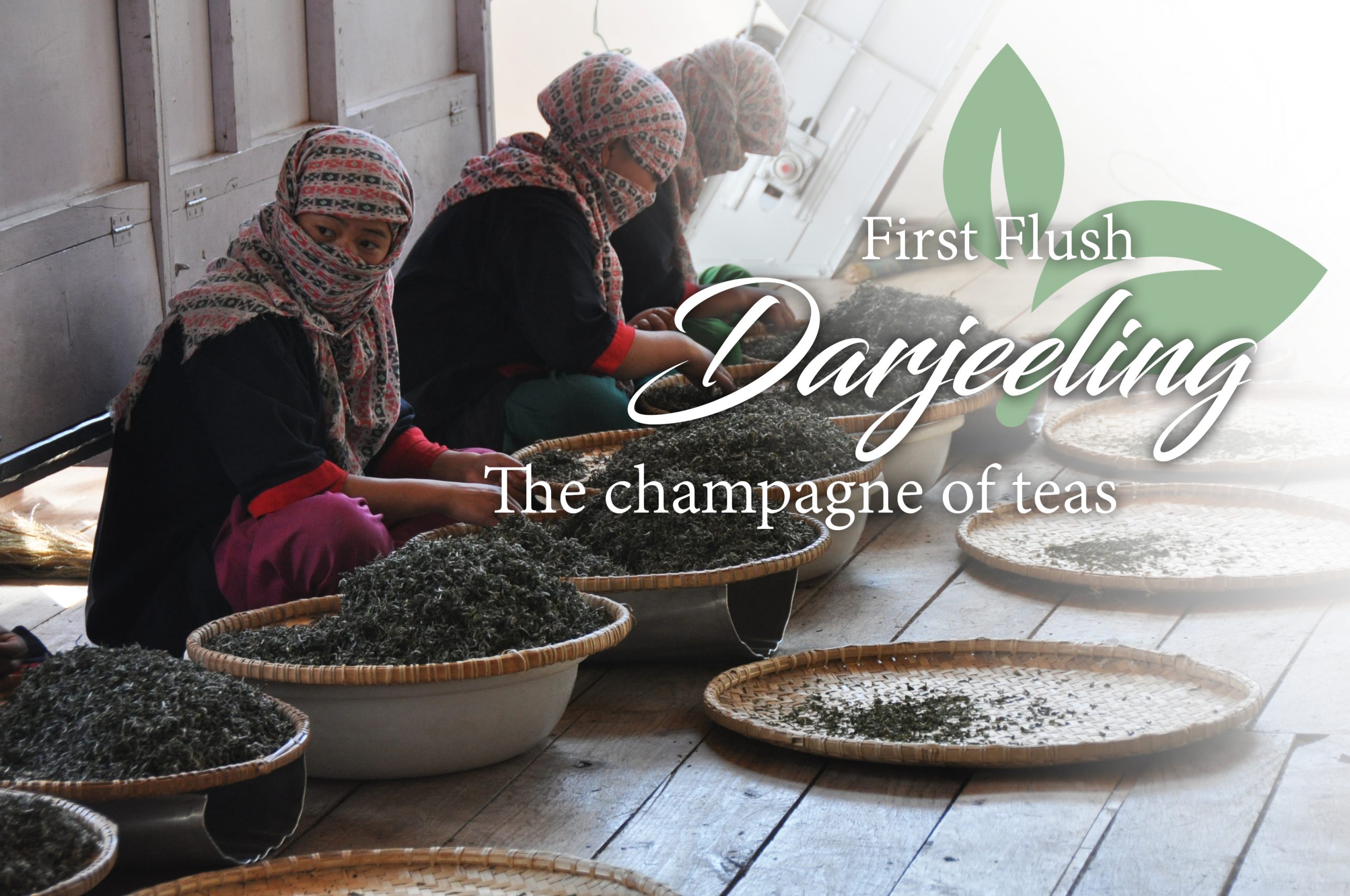 The world of tea might be more complicated than that of wine.
There is one tea, in particular, that is, often referred to as the "Champagne of Tea"… In the world of tea, there are few more exciting times a year than the arrival of this tea – the first flush Darjeelings.
Tea Squared is extremely proud to announce our 2020 Darjeeling selections come from the Jungpana Gardens and the Giddapahar Gardens, both of which are exceptionally fresh and not to be missed.
First flush Darjeelings are highly sought after teas with fragrant, delicate, muscatel notes that subtly change year to year. These teas are widely regarded as some of the best teas in the world.
The terroir and microclimate in these remote mountain regions contribute to the unique flavour profiles that makes First Flush Darjeelings so special. 
After tasting many wonderful teas, we decided on two exceptional Darjeeling teas this year.
Jungpana Darjeeling – SFTGFOP 1
Jungpana consistently produces some of the best Darjeelings. Established in 1899, the garden is only accessible by foot through a picturesque trail up the mountain. This tea is a truly luxurious masterpiece of the tea makers art. Vibrant, and sublime. Spring in a cup.
Giddapahar Spring delight First Flush
This garden is located in the Kurseong valley and translates to "Eagles Cliff".
Established in 1881 and still managed by now the 4th generation of the Shaw family.
The Spring Delight shows vibrant musctatel notes and a clean, lingering finish.
"Both of these first flush selections taste like spring in a cup." Says Tea Squared Chaiwalla Frank Weber.
First Flush Darjeeling is coveted because of the unique geography and climate of the region in which it grows. The youngest and most tender leaves of the plant are plucked for the tea and the first flush – or first harvest of the year – is said to produce the purest and freshest cup of tea the plant is capable of producing.
Each additional flush yields different flavor and aroma characteristics as the growing season for that tea plant progresses.