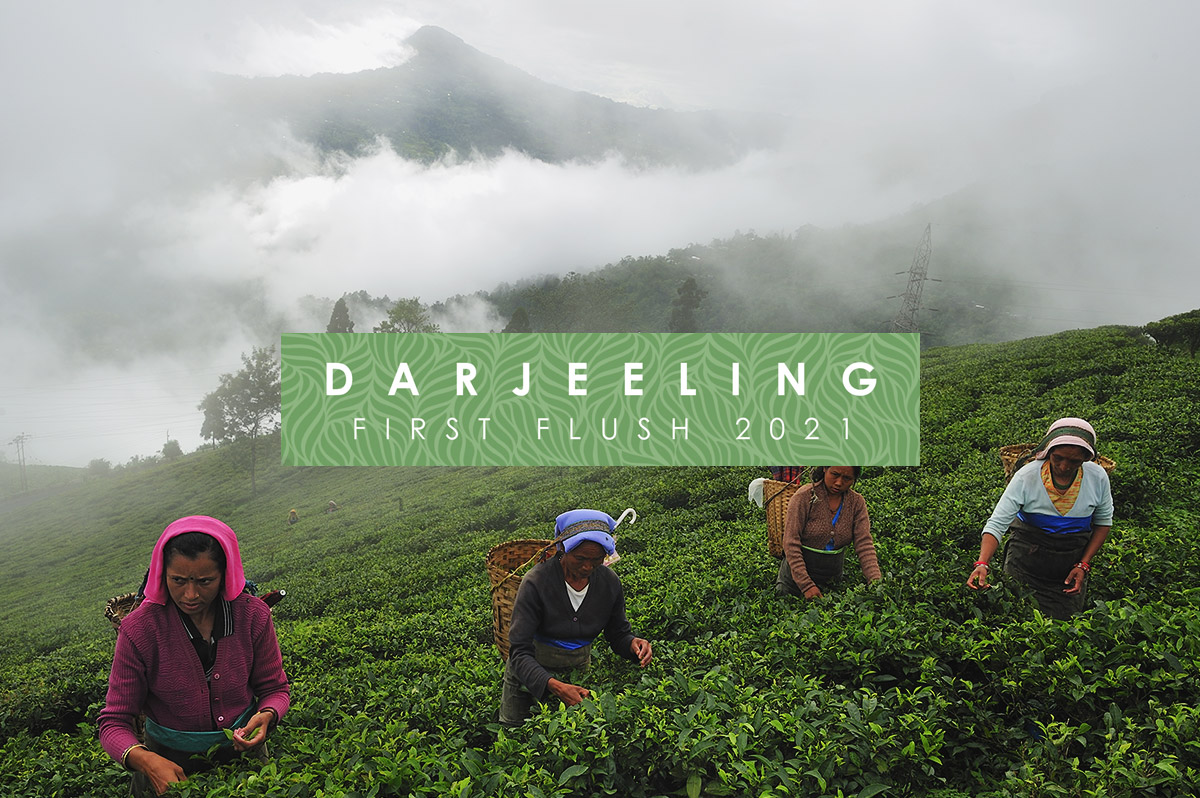 Every year, after the harvest rest, First Flush Darjeeling is artfully crafted for just a few short weeks.
The "Champagne of tea" is available in very limited quantities and we have secured some very fine teas for your enjoyment.
– Tea Squared
Doke – Black Fusion – organic
Harvested by the Doke river in Bihar province, just to the south of Nepal. The Lochan Family has been making several teas here. The Black fusion infused rich and malty with toffee and molasses undertones.
Great full bodied tea with good structure. We find that this tea can be infused 2-3 times.
Ingredients: Black tea
Singell SFTGFOP Heritage – organic
One of our favourite gardens in Darjeeling. Mr. CD Gurung has managed to produce consistently top grade teas here harvest after harvest. This First Flush comes from the Heritage section, right next to the factory.
The small patch had been planted with seedlings 150 year ago and the liquor produced by these plants shows clean notes of minerals, brisk muscatel and well balanced astringency.
Ingredients: Black tea
Jungpana Darjeeling – SFTGFOP 1
Jungpana consistently produces some of the best Darjeelings. Established in 1899, the garden is only accessible by foot through a picturesque trail up the mountain. This tea is a truly luxurious masterpiece of the tea makers art. Vibrant, and sublime. Spring in a cup.
"These first flush selections taste like spring in a cup." Says Tea Squared Chaiwalla Frank Weber.
First Flush Darjeeling is coveted because of the unique geography and climate of the region in which it grows. The youngest and most tender leaves of the plant are plucked for the tea and the first flush – or first harvest of the year – is said to produce the purest and freshest cup of tea the plant is capable of producing.
Each additional flush yields different flavor and aroma characteristics as the growing season for that tea plant progresses.