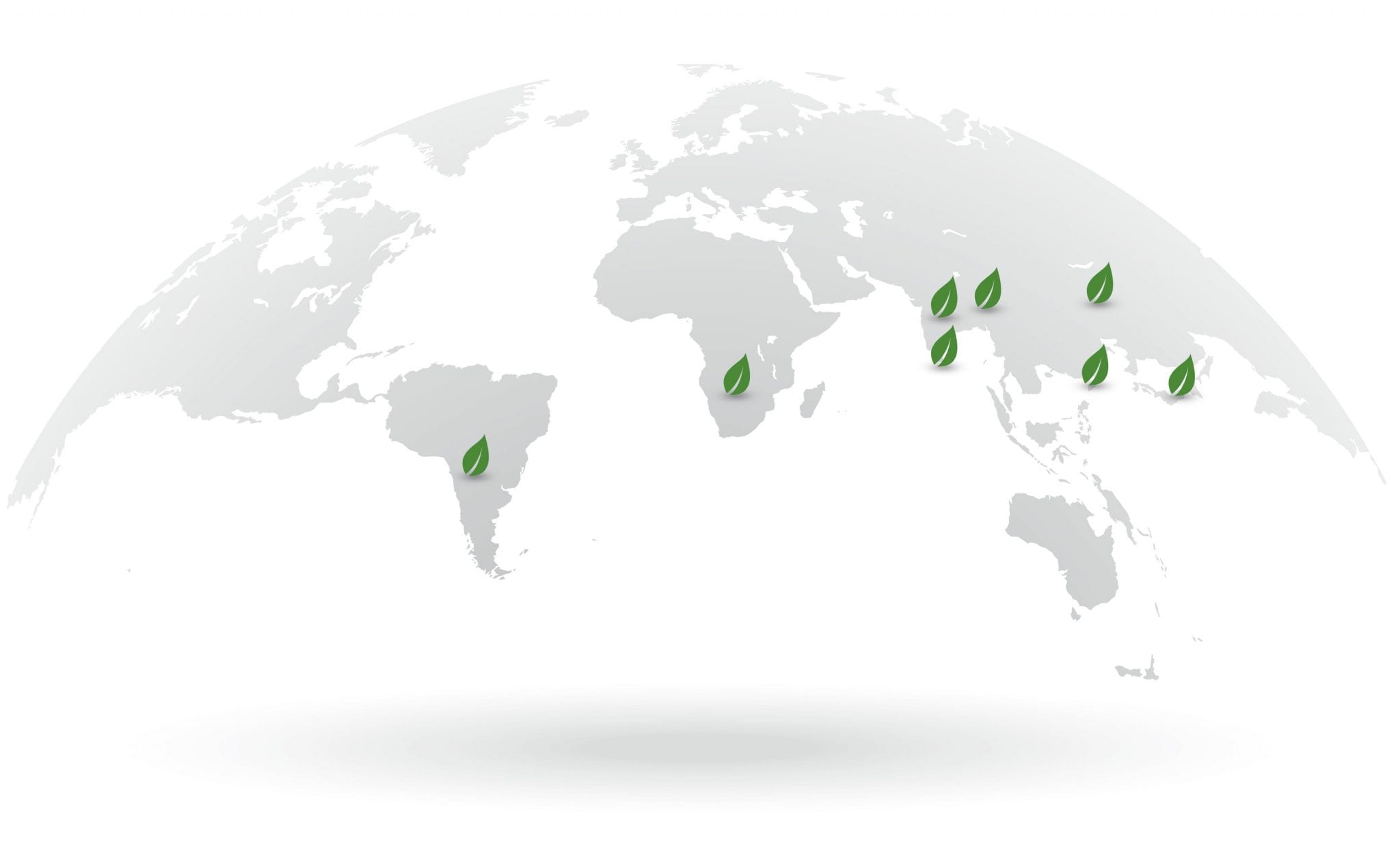 JAPAN
Tea is the most commonly drunk beverage in Japan and an important part of Japanese food culture. Various types of tea are widely available and consumed at any point of the day. Green tea is the most common type of tea, and when someone mentions "tea" without specifying the type, it is green tea to which is referred. Green tea is also the central element of the tea ceremony.
CHINA
Tea is an important part of Chinese tradition. As Chinese society developed and progressed, tea production has played a role in driving economic development while tea consumption has remained a practice of daily life. The history of Chinese tea is a long and gradual story of refinement. Generations of growers and producers have perfected the Chinese way of manufacturing tea, and its many unique regional variations.
SOUTH AFRICA
Rooibos tea is a red herbal tea that comes from the fermented leaves of the Aspalathus linearis shrub, a plant native to South Africa. Many people enjoy it as an alternative to green or black tea.
Rooibos tea has a sweet, delicate, and earthy flavour. It contains several antioxidants, which may help explain some of the tea's health benefits.
SOUTH AMERICA
Yerba mate is a traditional drink made from the dried leaves of an evergreen holly, Ilex paraguariensis, a native plant of South America. Mate is a traditional South American brew that's been said to offer the "strength of coffee, the health benefits of tea, and the euphoria of chocolate" all in one beverage.
INDIA
India is the world's largest consumer of tea in the world – and the second largest producer of tea – including the world's most popular tea varieties - like Assam and Darjeeling tea. However, the growth of tea as an industry in India has been relatively recent.
SRI LANKA
The tea production of Sri Lanka, formerly called Ceylon, is one of the main income sources of the country. It is the fourth largest producer of tea in the world, and the second largest exporter. Around 20% of the teas sold around the world come from Sri Lanka.
NEPAL
In the high-altitude hills that roll beneath the spectre of Mount Everest are the somewhat unexpected tea gardens of Nepal. The nation's tea growing regions are said to have been founded in the 1860s, upon a gift of Chinese tea saplings to the then-Prime-Minister Jung Bahadur Rana, who delegated the task of planting to one of his colonels. This established the first Nepali tea factory in Ilam, only a short distance from the now-famous Indian tea gardens of Darjeeling, whose flavours Nepali tea are said to echo.
TAIWAN
Taiwan produces some of the best teas in the world, and Taiwan's high mountain teas have even been called the "Champagne of oolong tea."