This collection of very rare teas has been curated by our tea master and reflects some of the finest teas in several regions and styles from around the world. These teas have been handcrafted in very small batches and we were able to secure some remarkable and very exclusive teas.
Bai Hao – Oriental Beauty
Hsinchu, Taiwan
– Organic
Also called Dongfang Meiren, is a heavily oxidized, non-roasted oolong tea with a high content of young buds. Originating in Hsinchu County, Taiwan.
Our Bai Hao was produced by the Hsinchu Farmer Association.
It is a tea produced from leaves bitten by the tea Jassid, an insect that feeds on the tea plant. Terpenes are released in the bitten leaves, which creates a honey-like taste.
The tea has natural fruity and sweet honey-like aromas with intense fragrance and complexity. It produces a reddish-orange colour, without any bitterness.
This tea has been produced organically without the use of any pesticides.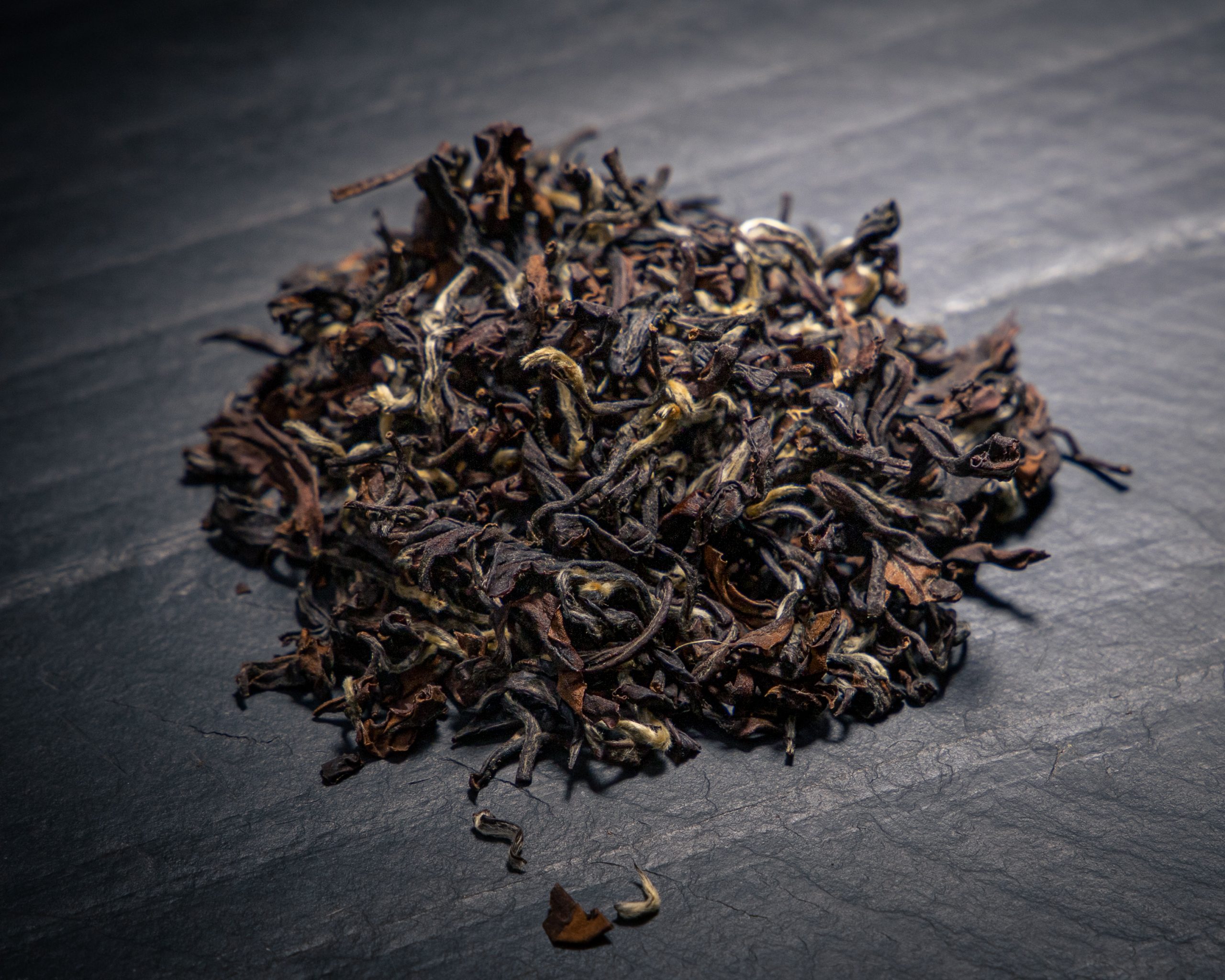 Gaba Oolong – Taiwan – Organic
Nantou, Taiwan
– Organic
This meticulously crafted gem comes from Aowanda mountain in Nantou, Taiwan. Made from the Jin Xuan cultivar at 1300 meters altitude and harvested in the summer. The Gaba process uses a special oxygen-free fermentation process. Gaba has been attributed with additional health benefits but we love this tea for its amazing flavour and level of craftsmanship. Infusions reveal great structure, sweetness and flavours of chestnut and passion fruit.
Preferred brewing method:  Gai Wan, 2 tsp. water at 100C, up to 10 infusions.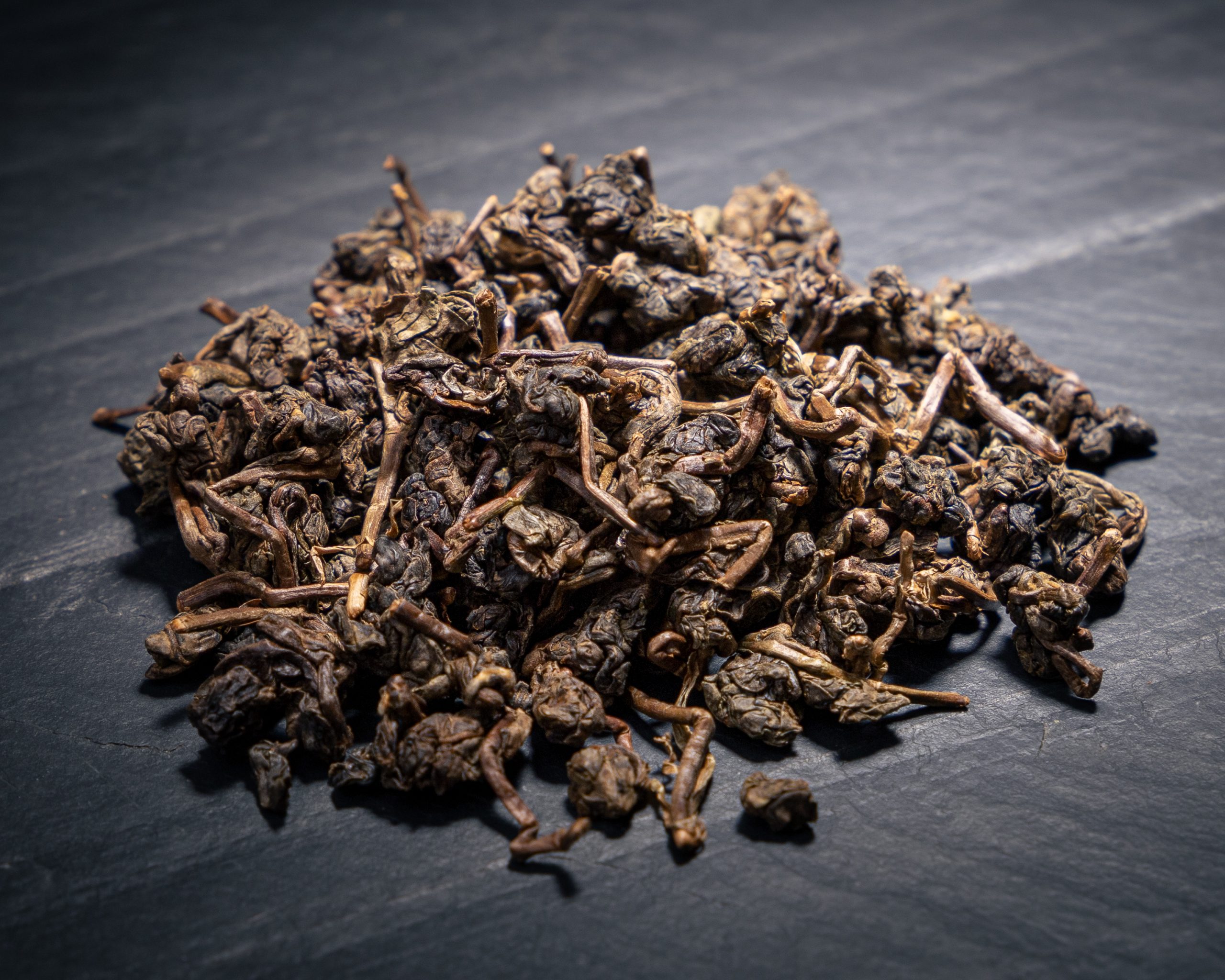 Anhui, China
Tai Ping Hou Kui is renowned for its "two knives and one pole" two straight leaves and one enormous bud with white hairs. The leaves are deep green in color with red veins. The tea shoots can be as long as 15 centimetres (5.9 in). They are plucked from the Shi Da cultivar, a large-leaf variety found in Anhui Province.
Unlike most green teas, Tai Ping Hou Kui does not undergo any rolling process. It is dried at once using a series of bamboo baskets heated at various temperatures and pressed on mesh screens. This unique process deactivates the enzymes and enhances the flavour profile. It is one of the most labour-intensive teas in the world.
The tea has been produced since the beginning of the 20th century and is grown around the famous yellow mountain range. It is sometimes referred to as one of Chinas most famous teas.
Bright, clear liquor with light yellow hue. Floral and lingering. Undertones of toasted bamboo leaf, grilled vegetable and honey.
Best brewed in a tall glass. Good for multiple infusions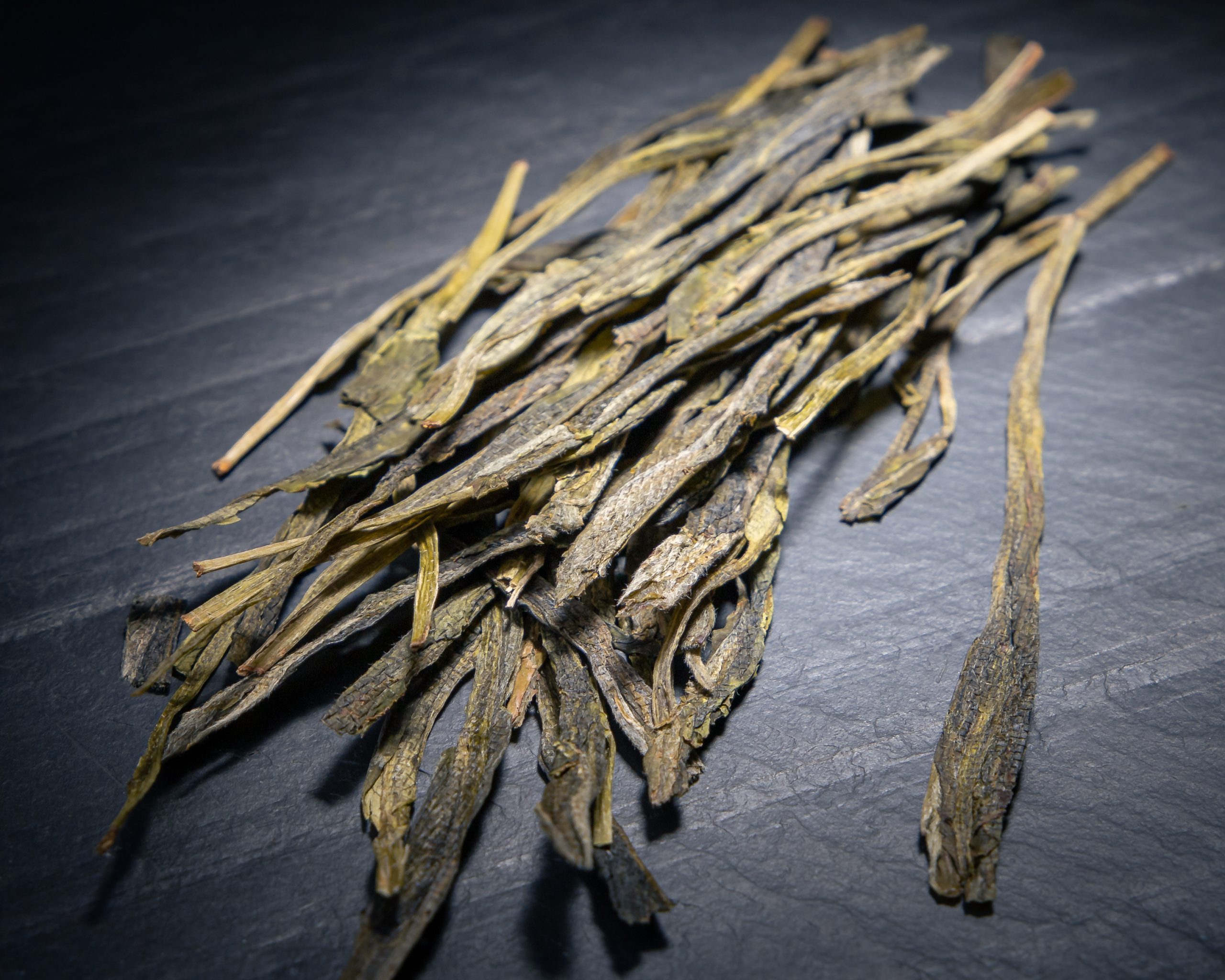 Mie, Japan
The Queen of Japanese teas. Gyokuro is produced by covering the plants with curtains (shading). This unique process increases chlorophyll content and reduces bitterness. This causes both the amino acid L-theaine and the alkaloid caffeine in the tea leaves to increase, which yields a sweet flavour Grassy with seaweed notes and undertones of fresh spring sweet peas. A divine tea.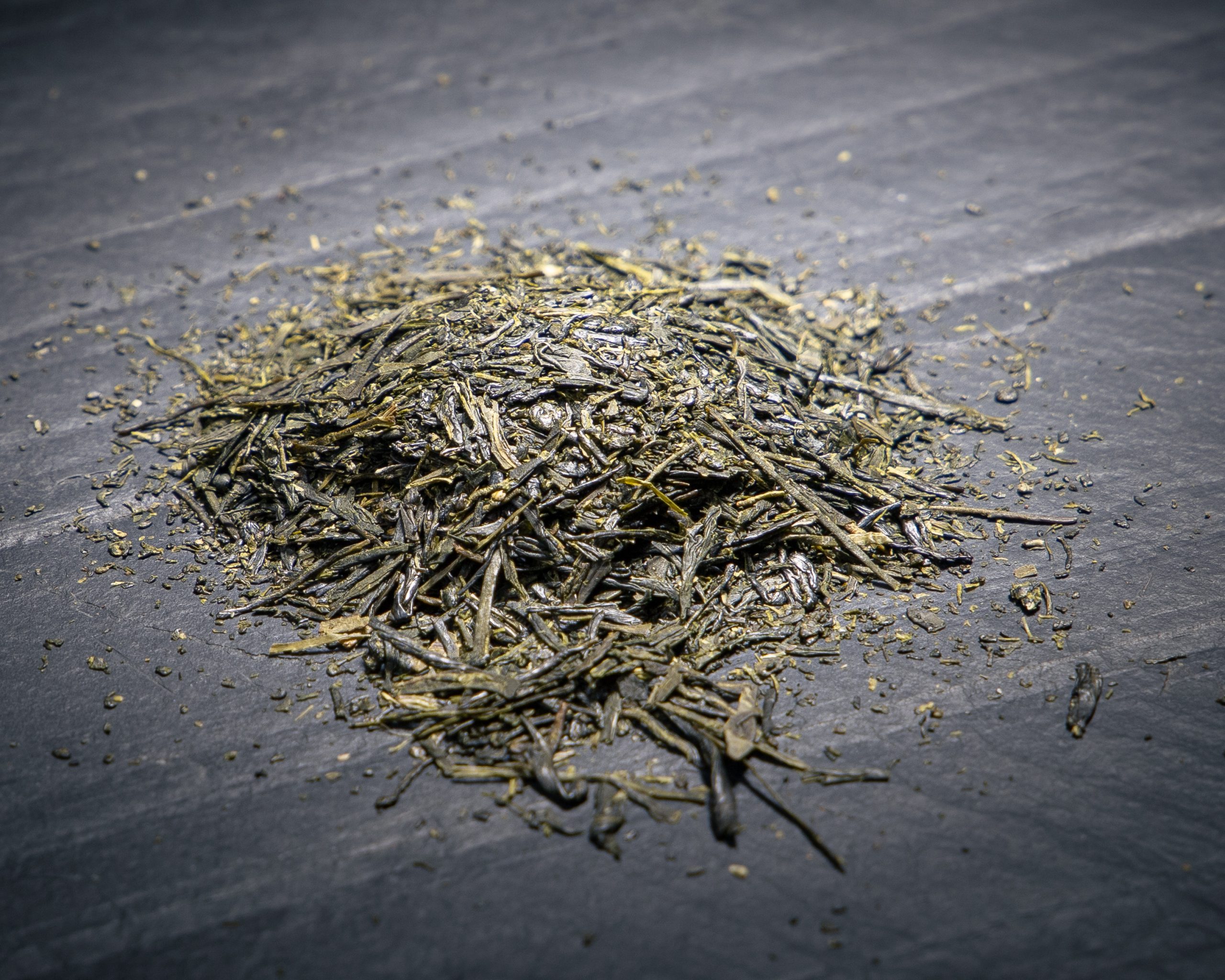 Da Hong Pao – Big Red Robe
Fujian, China
– Organic
One of the most famous teas in China, Da Hong Pao 'Big Red Robe', or more poetically, 'Grand Scarlet Robe' is surrounded by myth and legend. this is believed to be a wild variety, naturally adapted to the rocky cliffs of the Wuyi Mountains in northern Fujian. For many years, the extremely limited harvest plucked from these trees was reserved for China's most elite tea drinkers, and was even presented to President Nixon when he visited in 1972. Today, harvesting from the four original trees has been banned altogether.
Jungpana Darjeeling – SFTGFOP 1
Darjeeling, India
– Organic
First Flush (spring harvest) Darjeelings are referred to as the "Champagne of teas"
Jungpana Estate consistently produces some of the best Darjeelings. Established in 1899, the garden is only accessible by foot through a picturesque trail up the mountain. This tea is a truly luxurious masterpiece of the tea makers art. Vibrant, and sublime. Spring in a cup.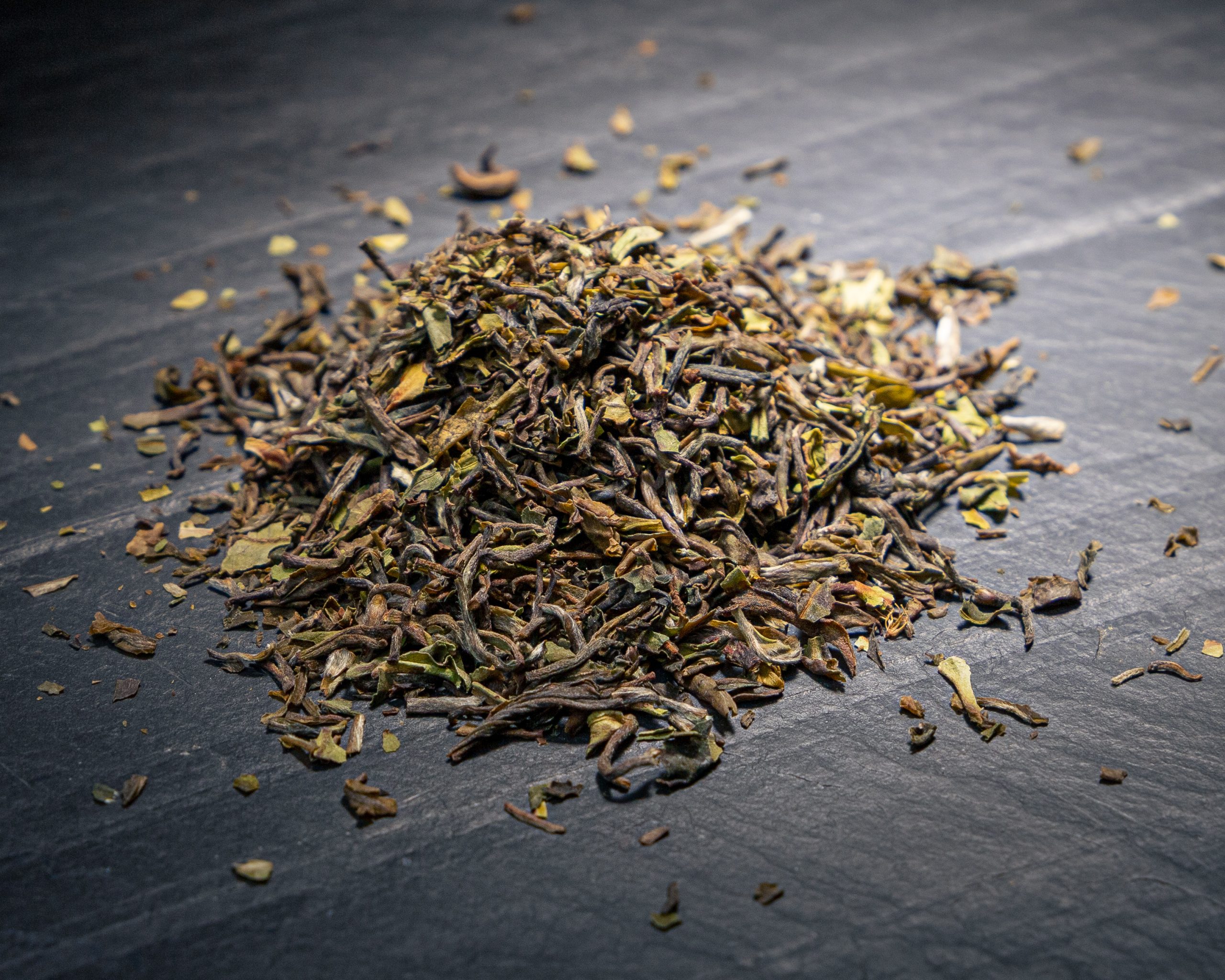 Shu Pu-erh Coins – Vintage 2016
Menghai, China
These individually pressed coins are not just an incredible visual experience but like most teas, come with a bit of history. Tea was a valuable commodity in the olden days and served as currency on the ancient trading routes. Tea coins like these came with a scar through the middle so they could easily be broken off.  Shou or 'cooked"  Pu-erh teas are wet piled which speeds up the fermentation process and result in a deep, dark liquor. The scent reminds of wood and mushrooms with bold leather and nutmeg. Silky smooth and thick mouthfeel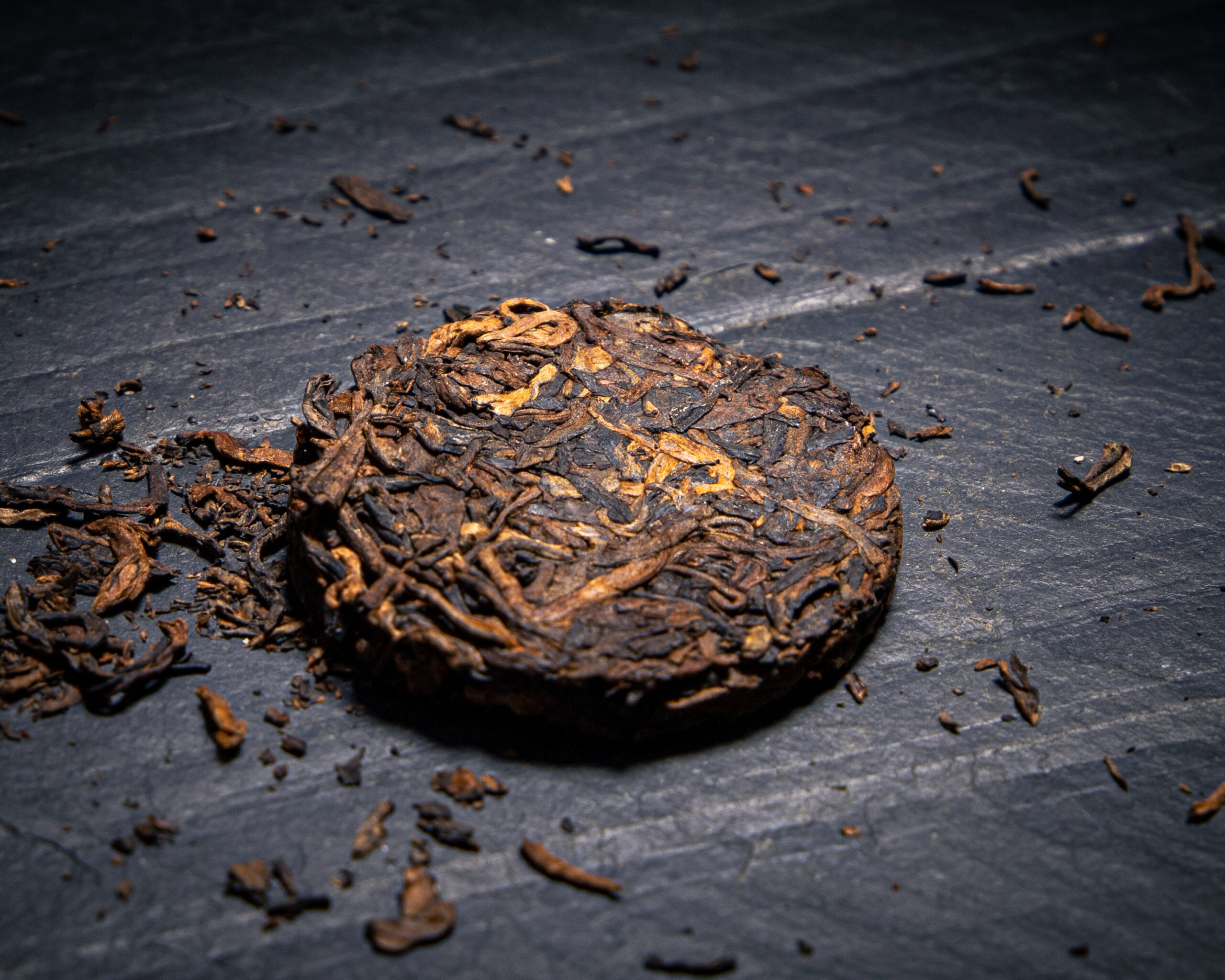 Long Jing Pre-Qingming Xi HU
Hangzhou, China
– Organic
Long Jing green tea is among the top  teas in China. It has also earned a reputation as "The Queen of Green Tea." Long Jing has a long history that dates back to the Song Dynasty. Authentic Long Jing is grown in five villages surrounding the famous Xihu (West Lake) in Hangzhou. Shifeng (Lion Summit) village produces the best of the best. Pre-Qingming Long Jing must be picked before the Qingming Festival, beginning of April. Due to the small annual yield and the high domestic demand in China, authentic Pre-Qingming Xi Hu Long Jing is very exclusive and difficult to obtain. The perfect green bud-sets exude a warm chestnut flavour and the tea broth is round, mellow and brisk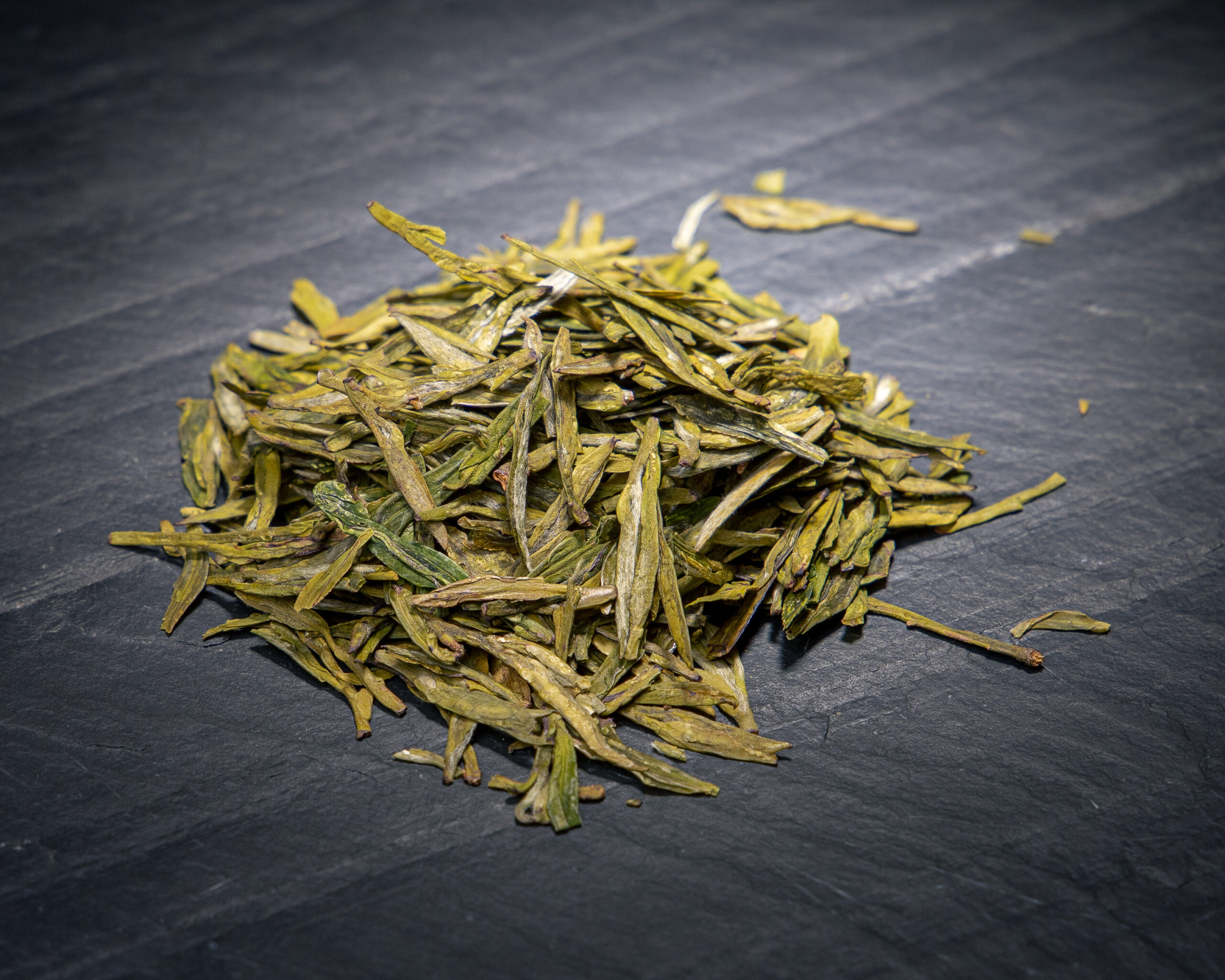 Yunnan Hong Cha – Golden Bud
Lincang Yunnan, China
Sourced from the birthplace of tea. These individual golden buds are artfully crafted by the Dai minorities and grown at high altitude. The gardens are located above 2100 meters and offer the perfect climate for a slow growing season. This tea is produced entirely from the youngest unopened buds and display rich and silky flavours reminiscent of chocolate honey, wild flower, baked sweet potato and earthy flavours.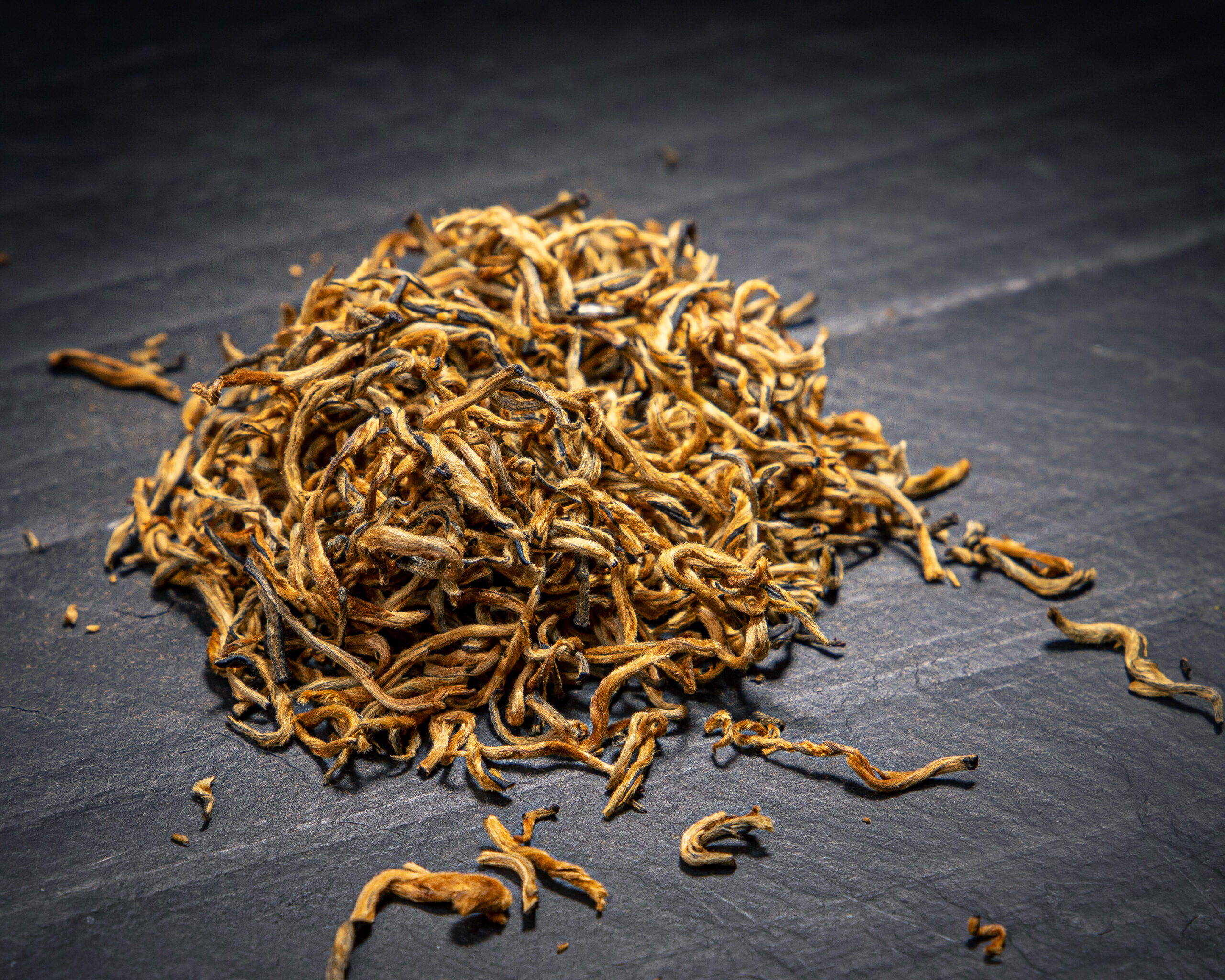 Yin Zheng – White Hair Silver Needle
Fuding Fujian, China
– Top Grade, Organic

This top grade white tea is highly sought after and available only in extremely small quantities. Bai Hao (Silver Needle)
Is produced at the onset of spring and only the unopened buds are used to create this masterpiece. It takes 10,000 painstakingly hand picked buds to produce one Kilo of this tea. The liquor is silky and buttery with distinct nutty and floral notes. Herbaceous creamy notes come alive through the infusions.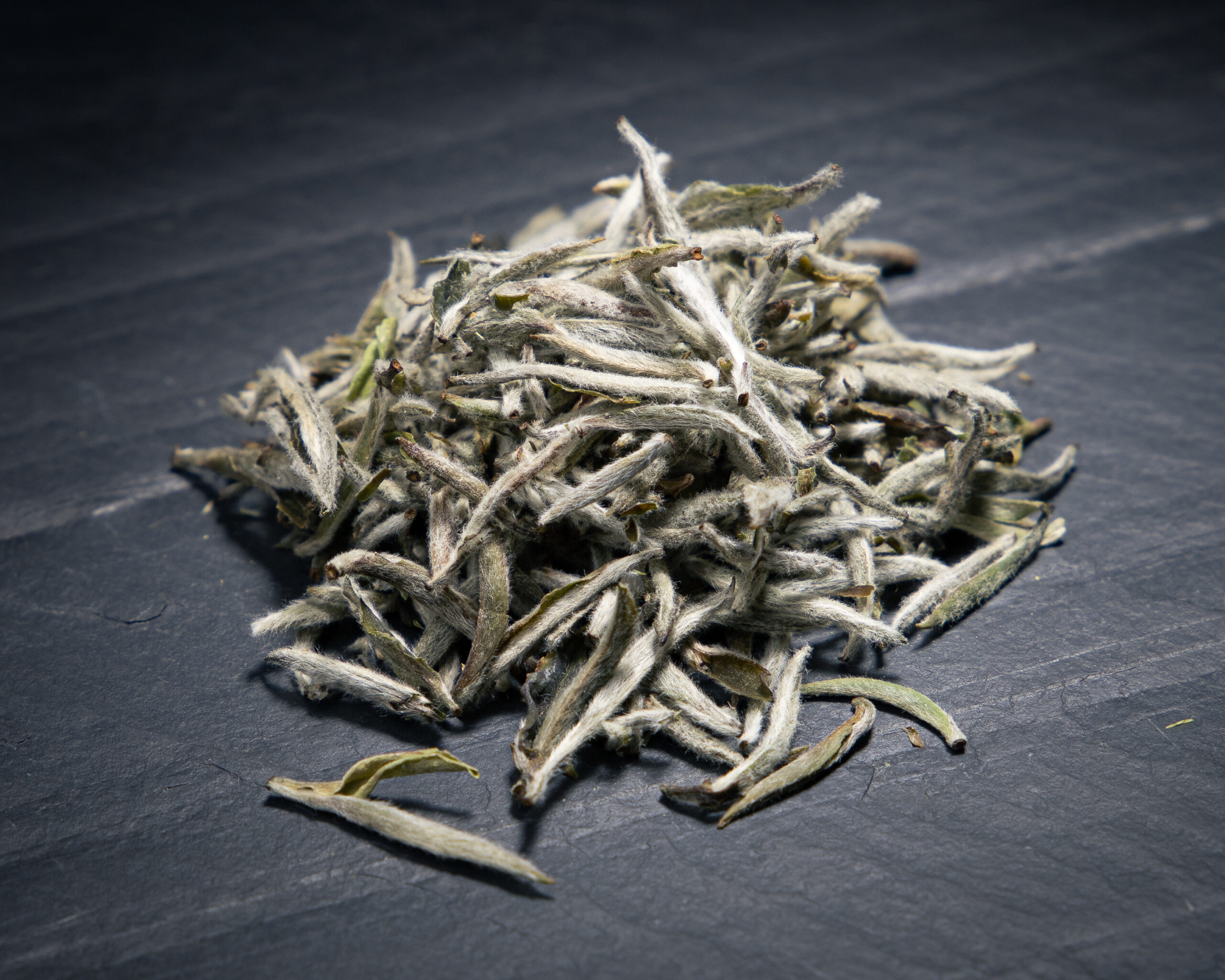 Sheng Pu-erh – Vintage 2016
Menghai – China
This gorgeous raw Pu-erh cake is developing nicely and comes though crisp but gentle for a young sheng.  Compressed cakes like this one are very common for this style of tea and ensured that the tea can age slowly. Some Pu-erh cakes can be decades old and fetch thousands of dollars at auctions. Bright gold cup colour with lingering barnyard flavours and a hint of sweet hay and date.