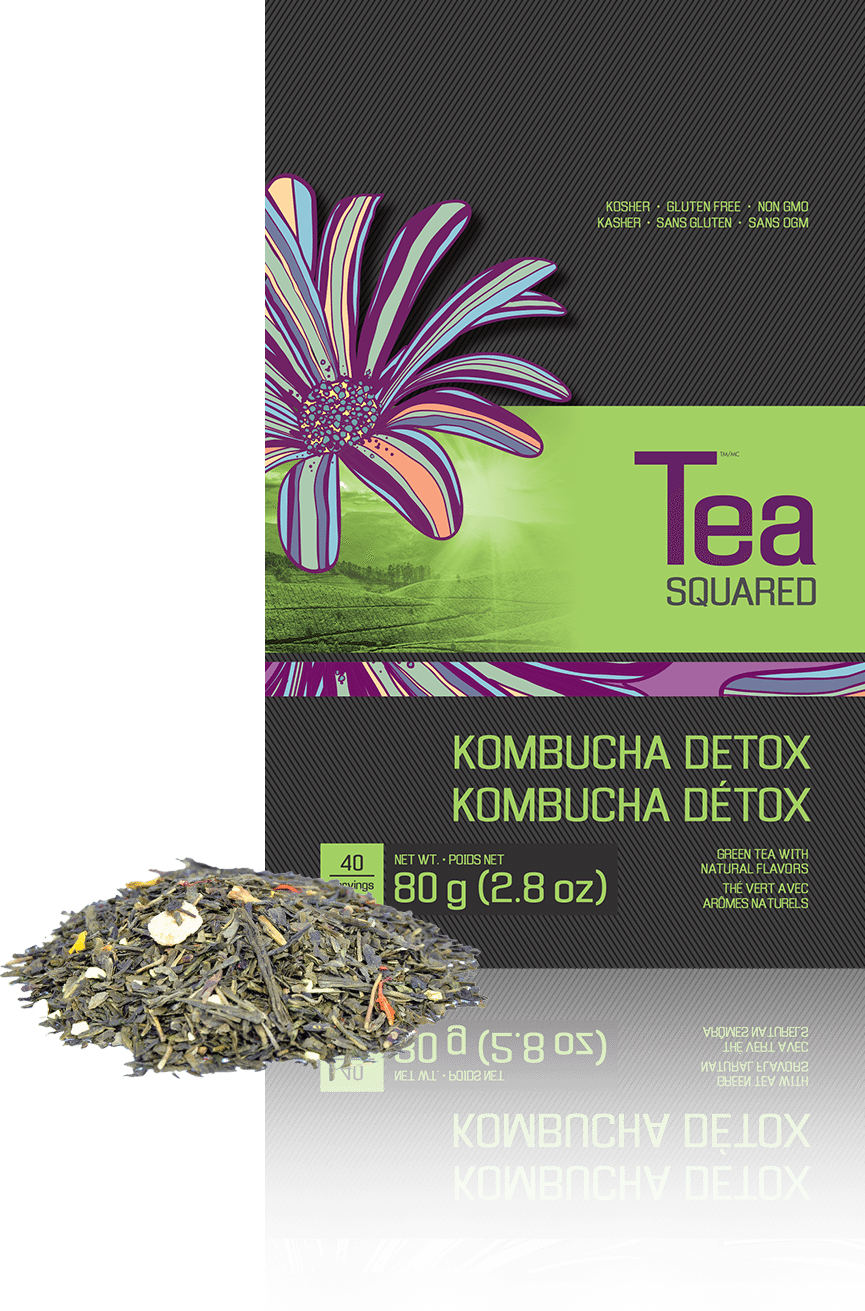 KOMBUCHA DETOX
Ancient Asian wisdom combines the health benefits of green
tea with the detoxifying properties of Kombucha and ginger.
This tea is delightful and delivers an uplifting punch with a clean
grapefruit finish.
Ingredients: green tea, Kombucha, ground ginseng, natural flavour.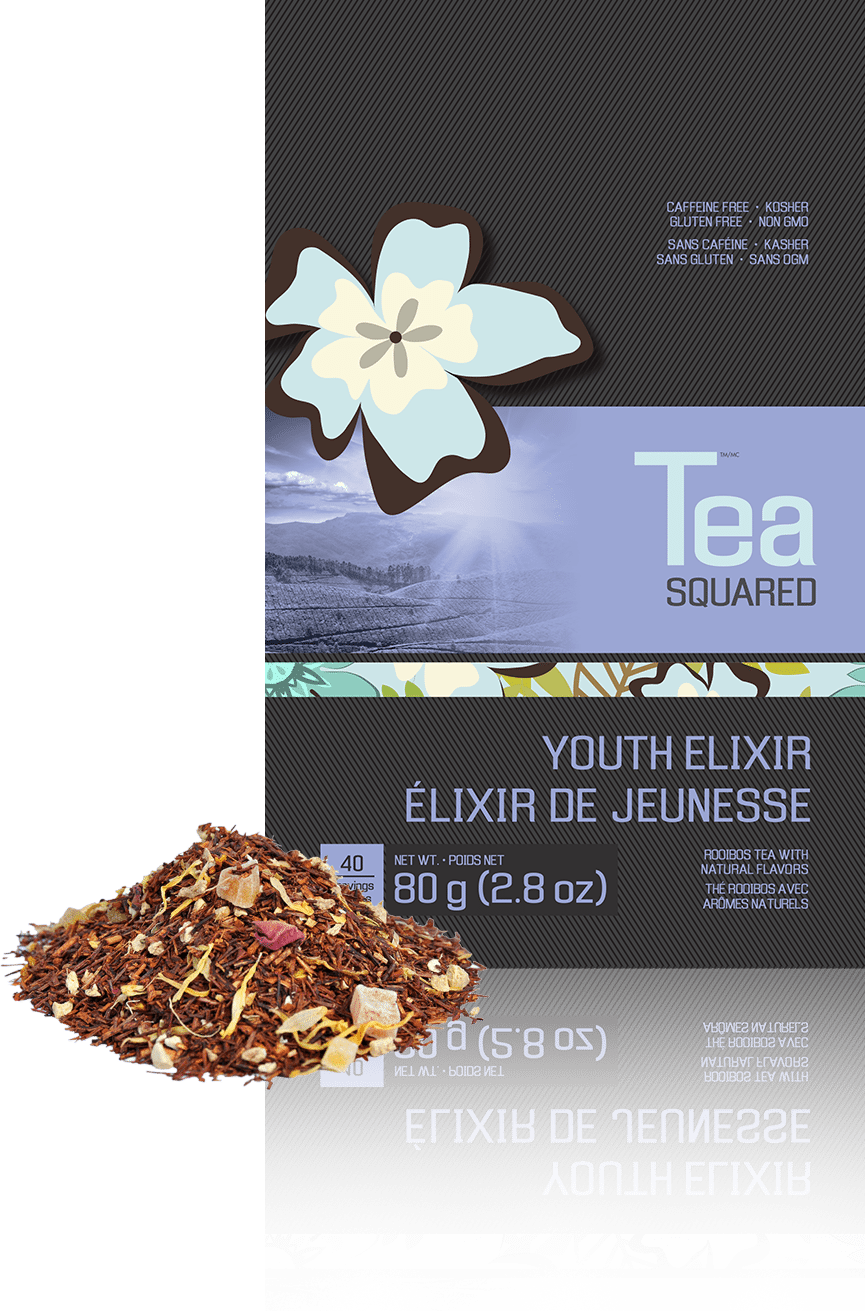 YOUTH ELIXIR
Full of flavour with a subtle spicy hint of ginger. A perfect combination
of fruit and spice. This caffeine free rooibos blend works as well on a
rainy day as it does iced pool side. High in antioxidants, vitamins and
minerals. Great to boost the immune system.
Ingredients: Rooibos, mango peel, candied mango (sugar), ginger,
natural flavour.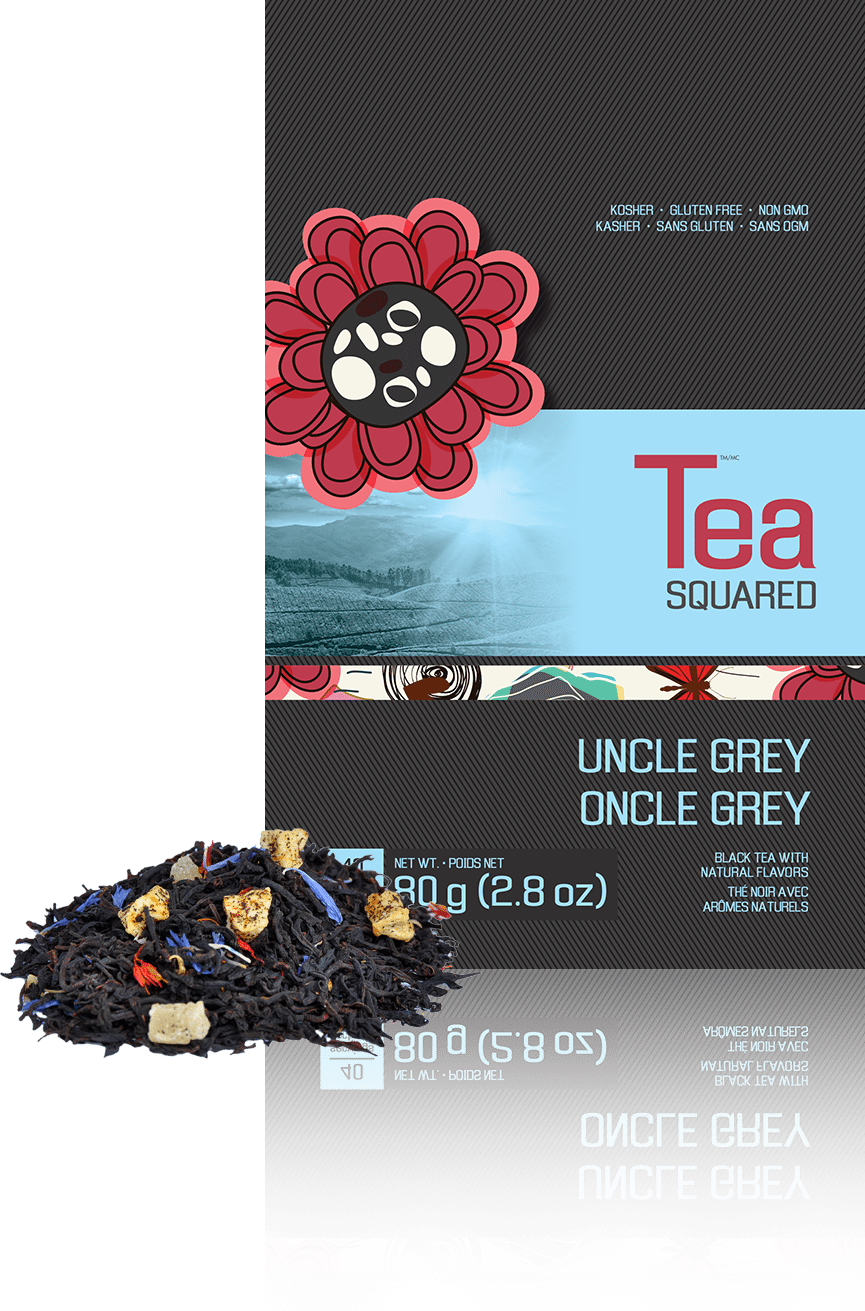 UNCLE GREY
The smoother cousin of the pretentious Earl.
High grown Ceylon black tea, infused with the oil of bergamot and finished
with a hint of vanilla. This creamy delightful tea is one of our best sellers.
Ingredients: Black tea, oil of bergamot, apple pieces, candied pineapple, vanilla.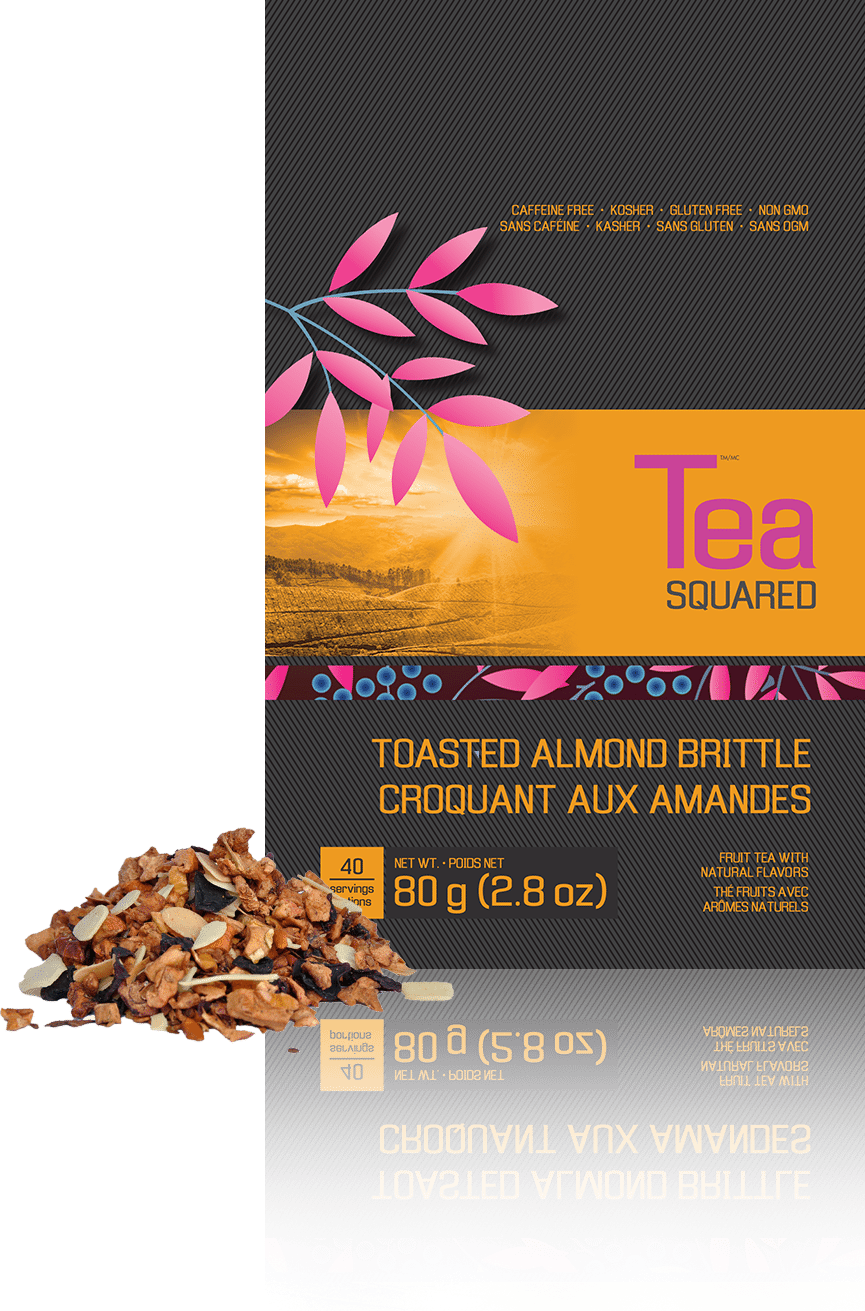 TOASTED ALMOND BRITTLE
Roasted almonds and apple flavours permeate the air when this sweet
fruit tea is steeping. The flavours remind of Christmas markets and country
fairs. Very low in acidity and absolutely delicious.
Ingredients: Apple chunks, cinnamon, almonds, red beet, natural flavour.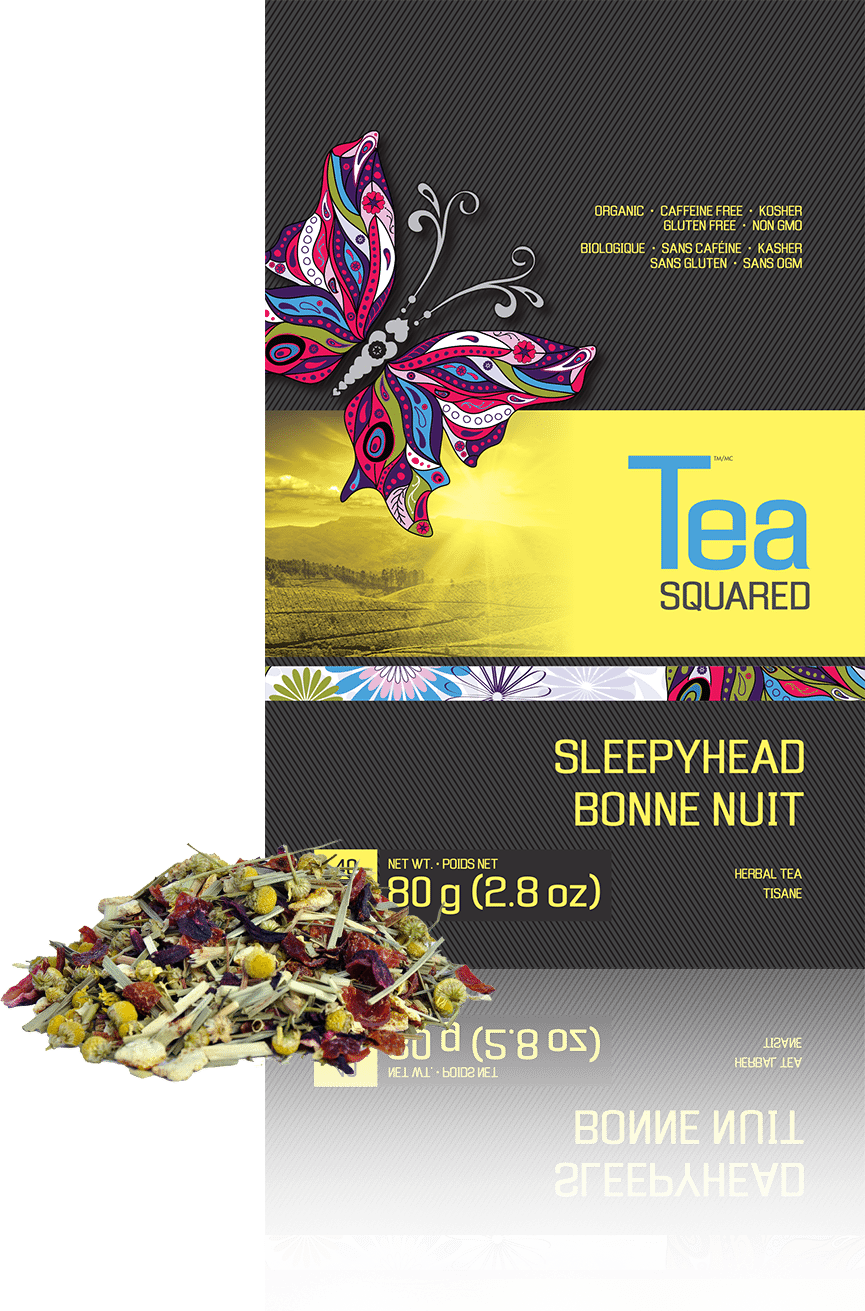 SLEEPYHEAD
Soothing and calming caffeine free herbal with sweet orange, lemon
and chamomile flavours. One of our favourite night time blends.

Ingredients: Rose hip, citrus peel, chamomile blossoms, lemongrass,
hibiscus blossoms, natural flavour, spearmint.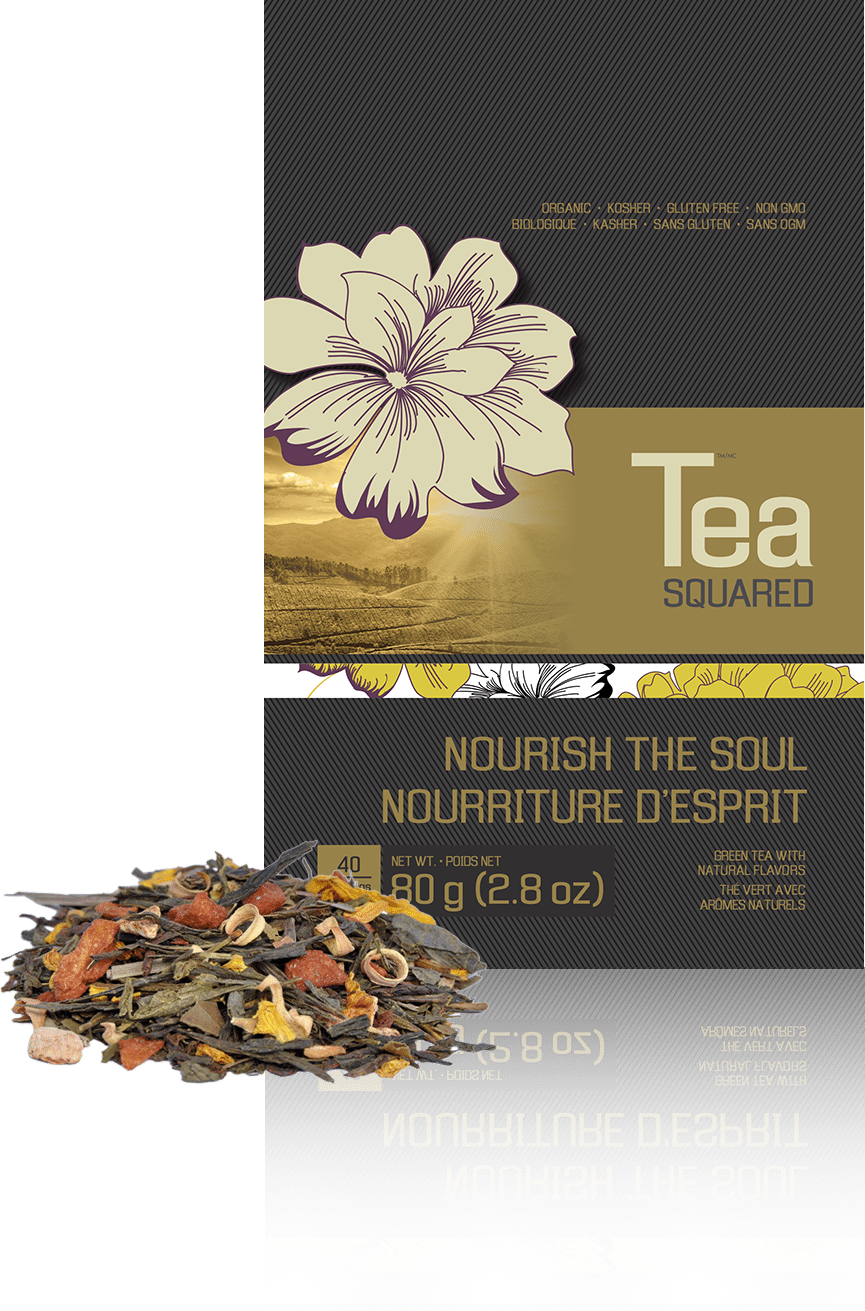 NOURISH THE SOUL
Finest Sencha green tea with an aromatic combination of juice oranges
and spicy ginger. A truly successful flavour combination.

Ingredients: Green tea, ginger, citrus peel, lemon grass, marigold petals,
lemon myrtle, natural flavour.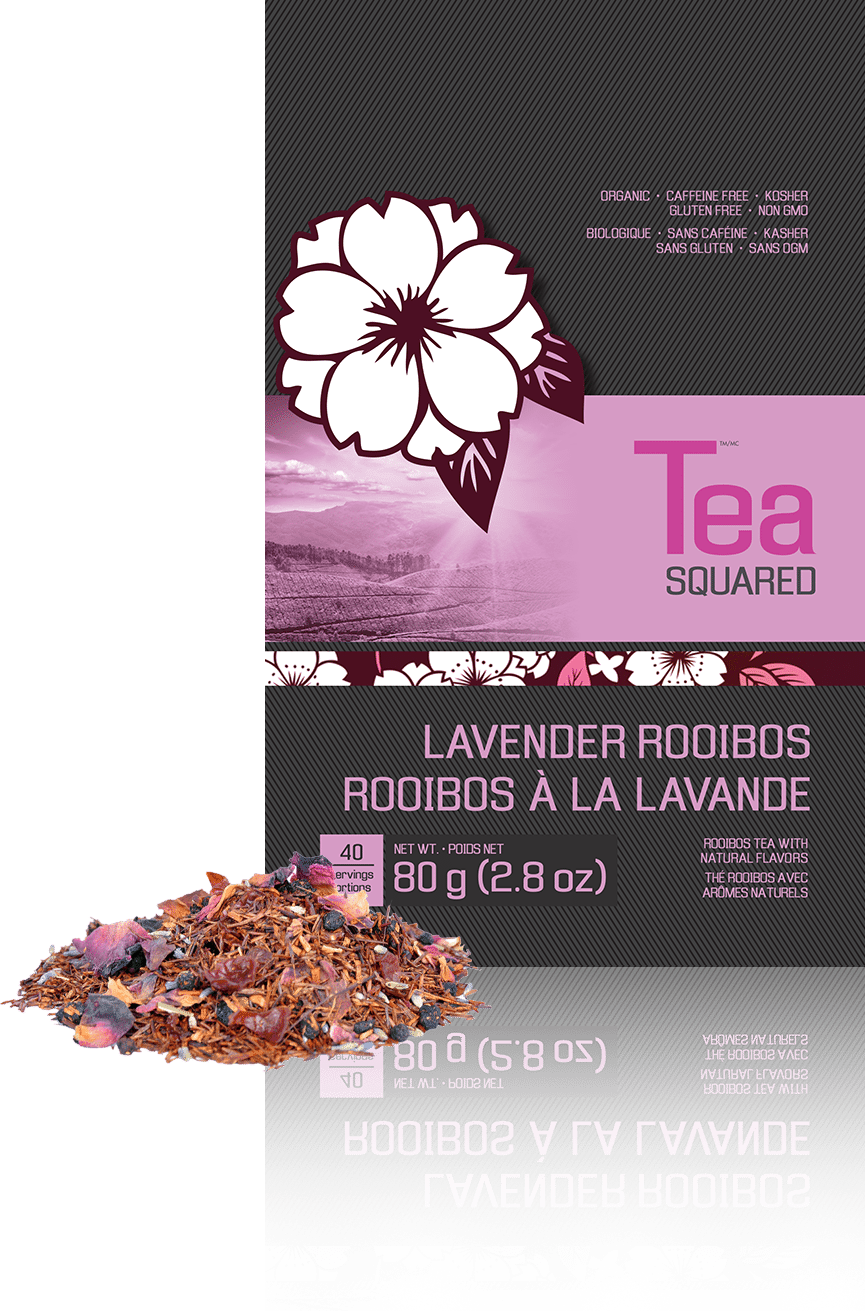 LAVENDER ROOIBOS
Reminiscent of a vacation in Tuscany. The gentle breeze fills the air
with lavender, flowers and sweet berries of summer. Lavender is a
sleep aid but this caffeine free antioxidant powerhouse is an all day
staple. Great to boost the immune system.

Ingredients: Rooibos, lavender, black currents, blueberries, rose petals natural flavour.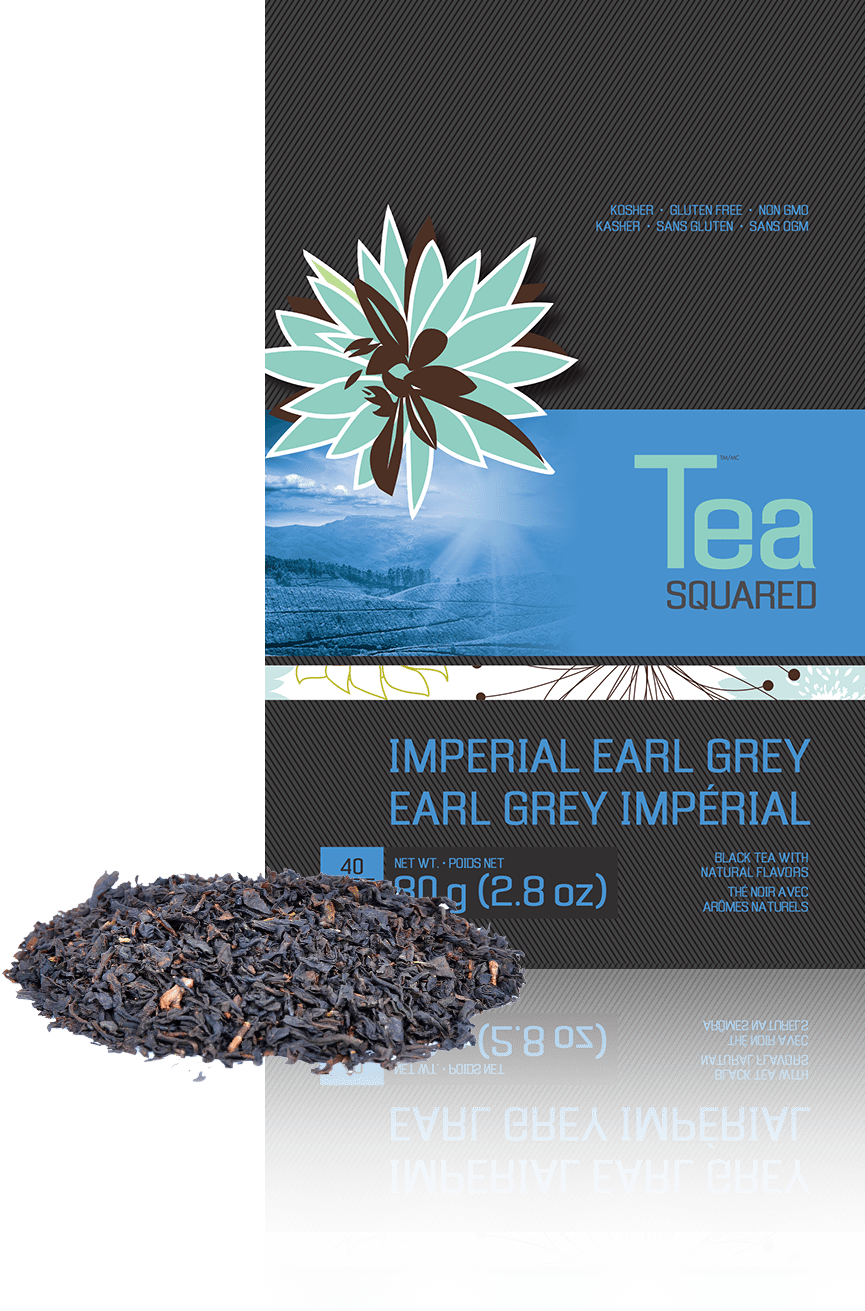 IMPERIAL EARL GREY
Superior Earl Grey. Fit for Buckingham Palace and your cup.
Ingredients: Black tea, oil of bergamot, natural flavour, cornflower blossoms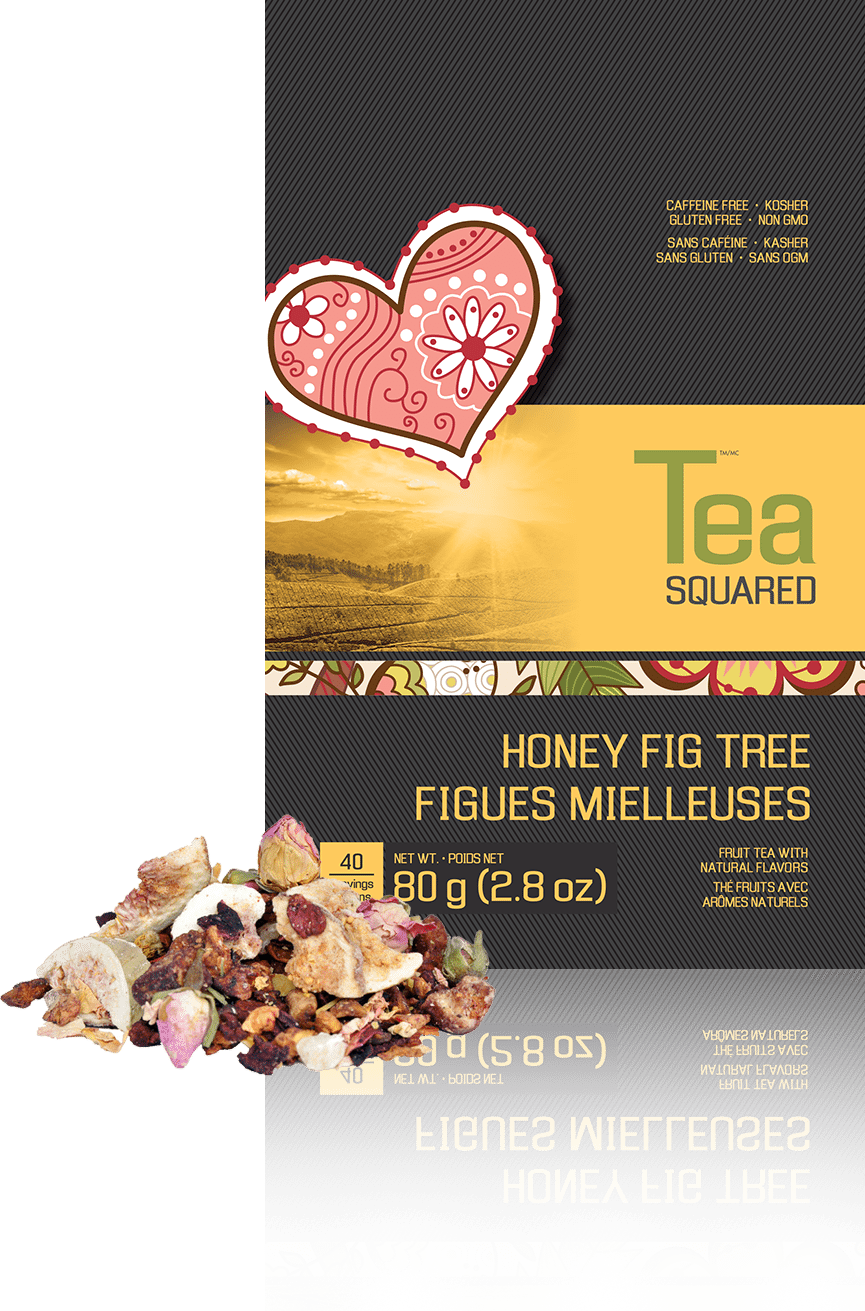 HONEY FIG TREE
Harmonious and sweet composition of sun ripened figs and juice
pineapple. A hint of caramel lends this fabulous tea its luscious aroma.

Ingredients: fig bits with rice flower (separating agent),apple chunks,
candied pineapple (sugar), citric acid, hibiscus blossoms, figs, almonds,
red beet, rose buds, hibiscus extract, natural flavour.
CRANBERRY PURIFIER
Juicy and tart blend of healthy and cleansing fruit. The antibacterial
properties of whole cranberries deliver additional benefits to this
delicious and refreshing tea.

Ingredients: Apple chunks, hibiscus blossoms, candied cranberries
(sugar), natural flavour.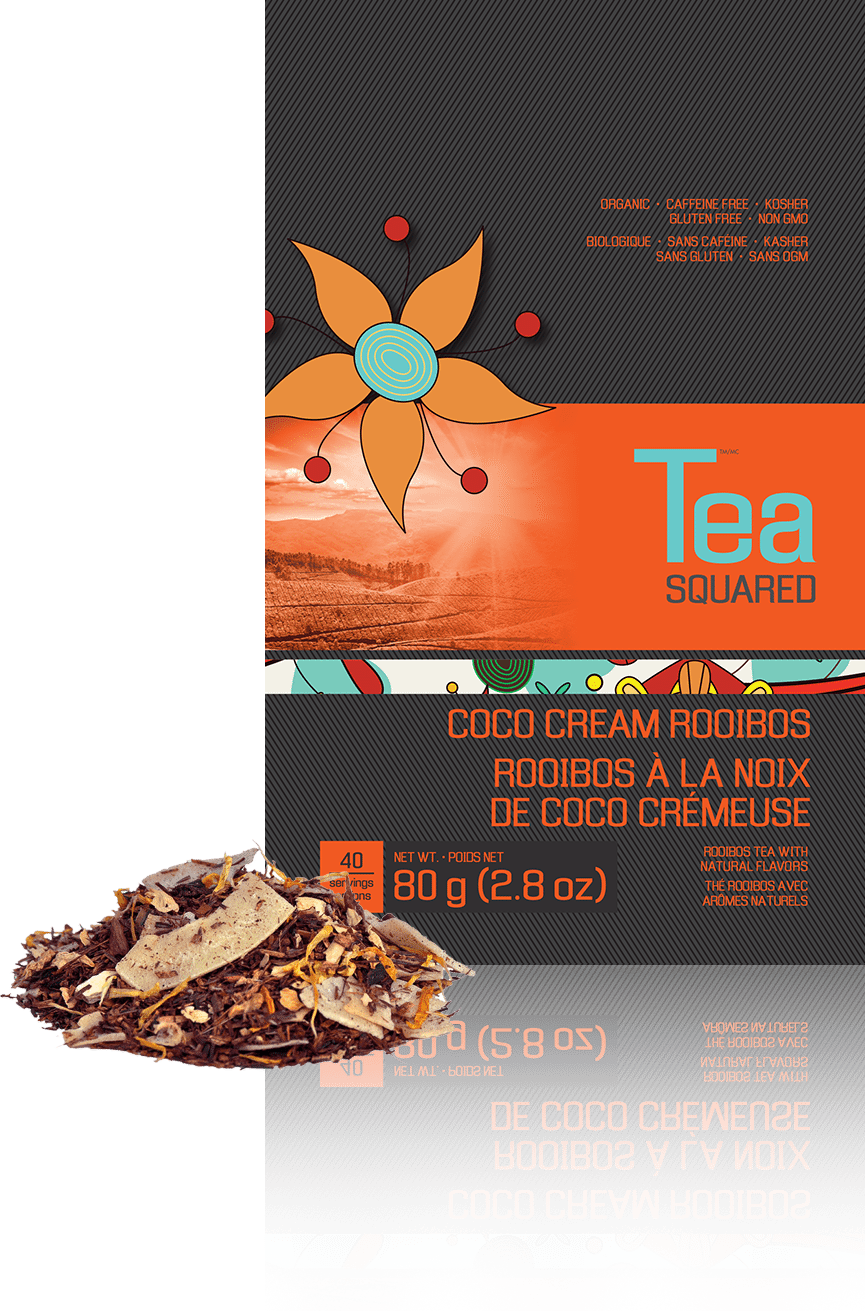 COCO-CREAM ROOIBOS
Sweet flavours of coconut juice and vanilla. Rich and yummy,
like dessert without the calories.
Ingredients: Rooibos, coconut chips, ginger, cinnamon, pineapple pieces with rice flour, vanilla bits, rose petals, natural flavour, marigold petals.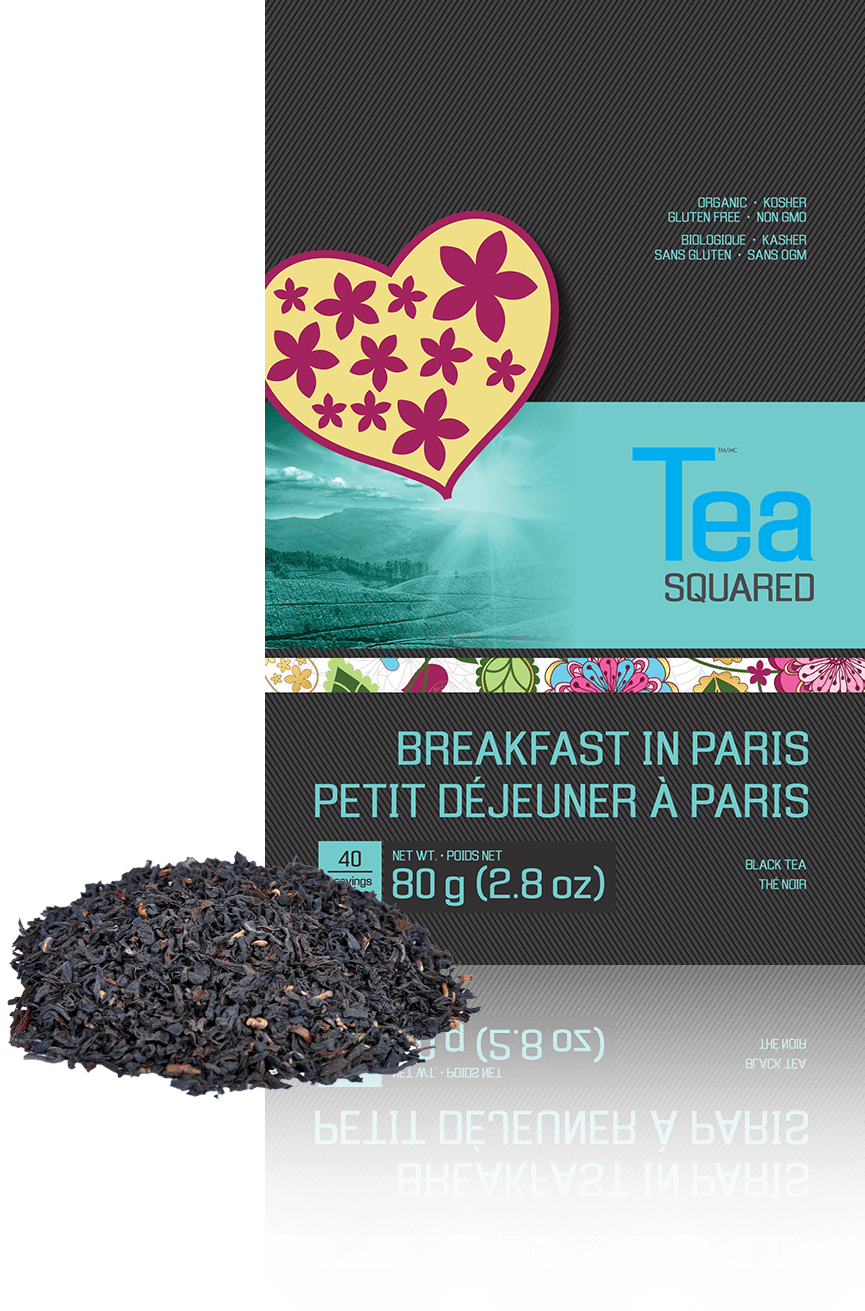 BREAKFAST IN PARIS
Our tea masters version of a traditional Breakfast blend. Created with
smooth Summit Level black teas from three top growing regions. A full
body with depth and refined balance. Great on its own or with milk and sugar.
Black teas have been shown to protect against heart disease, stroke and to lower cholesterol.
Ingredients: Black tea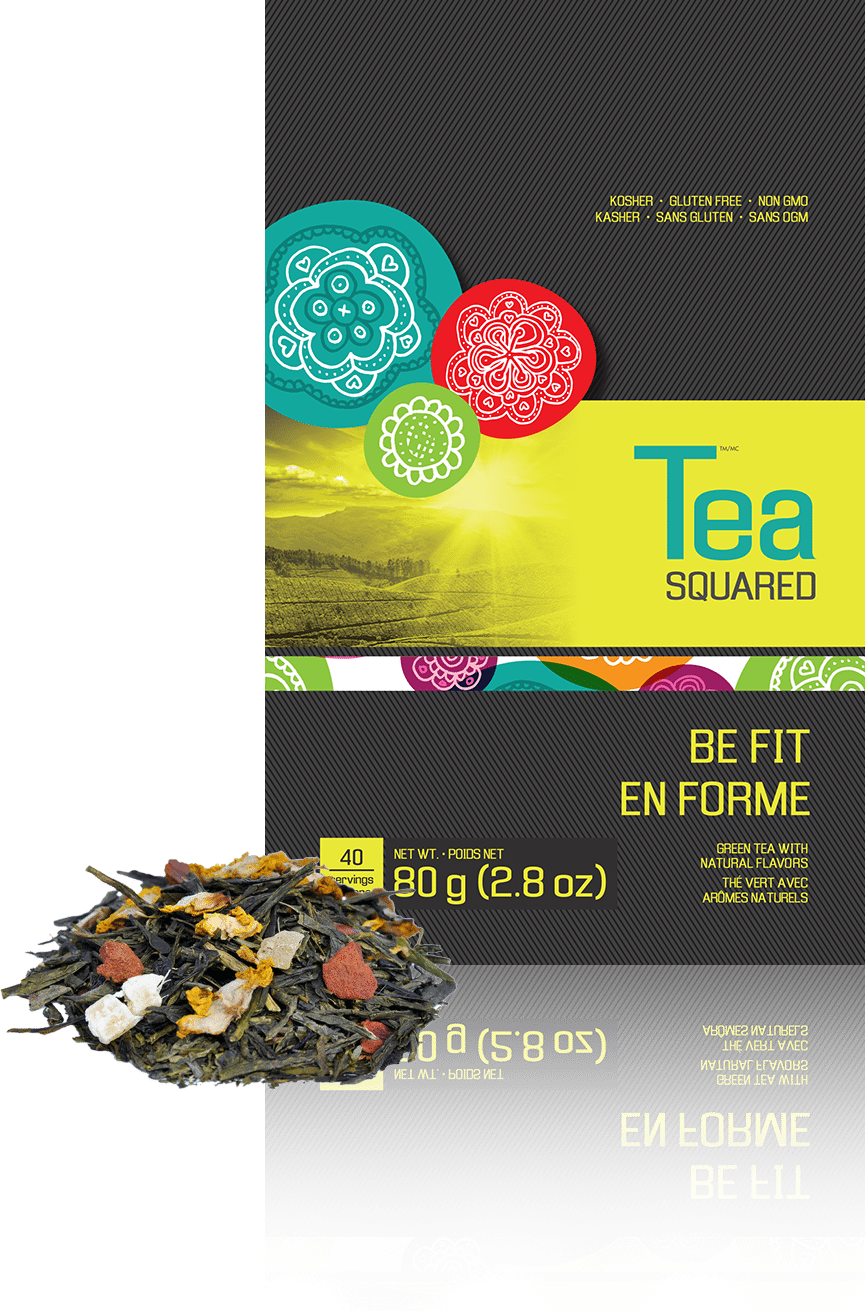 BE FIT
Aromatic green tea and fruit blend. An exciting combination
of South American prickly pear and Asian mangosteen.
Very exotic and pleasing to the senses.
Ingredients: green tea, candied mango pieces (sugar), mangosteen peel,
flower petals, natural flavour.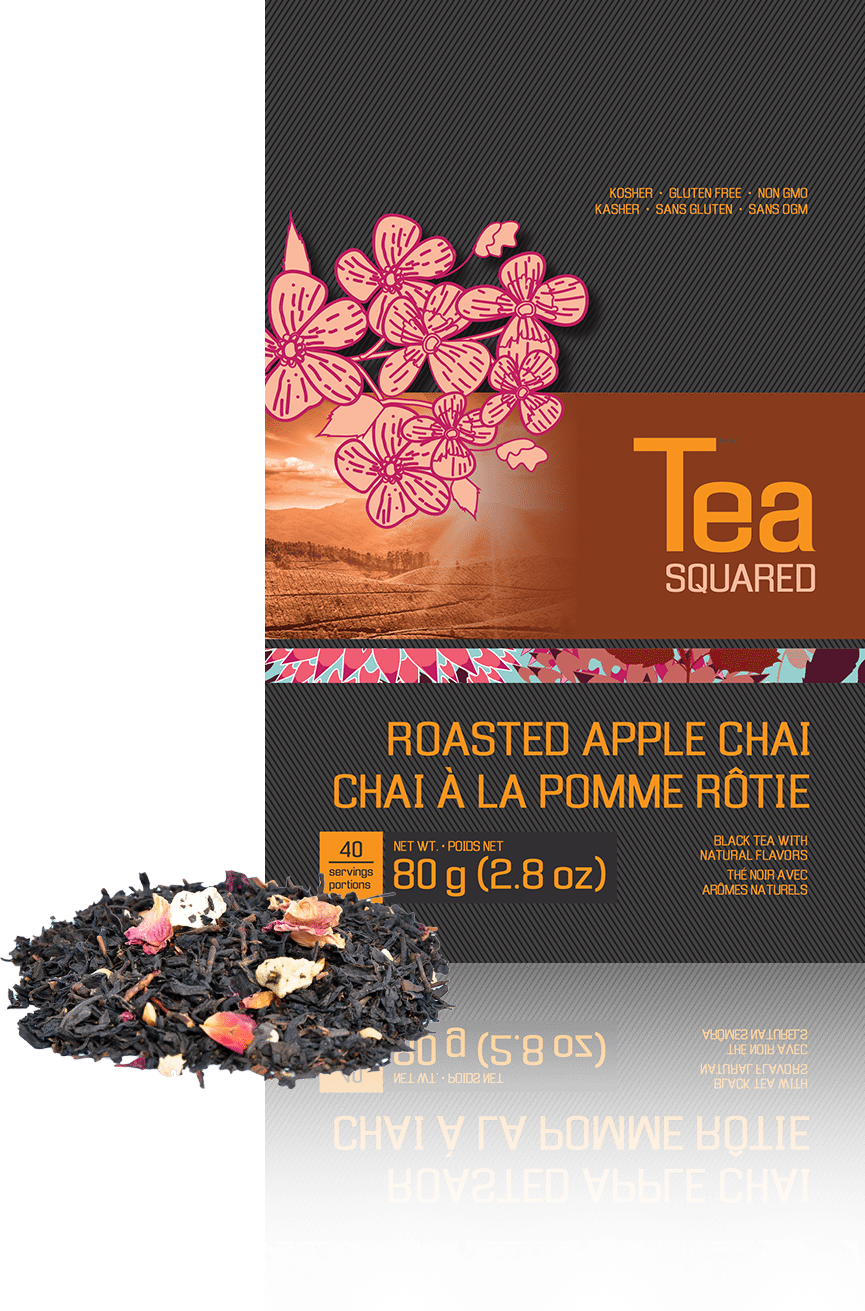 ROASTED APPLE CHAI
Summit level Ceylon black tea from the finest regions gives this
spectacular tea its base. Roasted apple flavours mingle with a
hint of rose to make this an unforgettable experience.
Delightful any time of day and great with steamed milk and honey.
Ingredients: Black tea, apple chunks, vanilla, rose petals,
natural flavour